Our Mission
Gallatin Valley Food Bank's (GVFB) mission is to improve food security throughout Southwest Montana.
Our vision is to create a healthier, more resilient, food-secure community in which all of the members are empowered and have the means to nourish themselves. We will continue to advocate and support our community through our work, partnerships, and commitment to improving food security.
History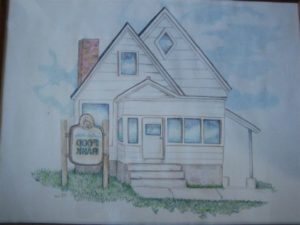 Gallatin Valley Food Bank was established in 1982 by a Bozeman dietician Maggie Price and HRDC Vista Mary Martin.  Maggie Price was the first director of The Gallatin Valley Emergency Food Bank, which operated out of a small house donated by the City of Bozeman on Mendenhall and Third Street. This location also housed the food stamp office. We then moved to our former location on Wallace, a 1,950 square foot building in 1985 and remained there until 2001. We have been at our current location, on Bond Street off of North Rouse ever since. In 2005, we added on to our building to accommodate the growing needs of our community. Our current space is used to house our warehouse, food distribution areas, and commercial kitchen. The Food Bank acts as the distribution site for local nonprofits ordering foods from the USDA or Montana Food Bank Network.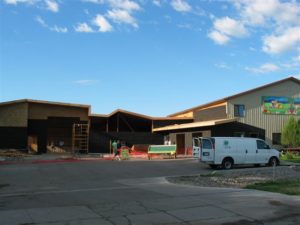 Large quantity food donations received are shared with area nonprofits and housing sites throughout Southwest Montana.
In addition to our location off of Rouse, we operate 2 satellite Food Banks; one in Three Forks and one in Big Sky.  The Headwaters Area Food Bank serves the outlying communities of Three Forks, Logan, and Manhattan. The Big Sky Community Food Bank serves Big Sky and residents living along the 191 corridors.
An average of 1,160 households (roughly 3,214 individuals) eat meals from our emergency food boxes provided by our Bozeman and Belgrade locations alone. Roughly 30% of these recipients are children.
Programs & Services
Healthy KidsPack & Kids Pantries