Joel Tatz-Morey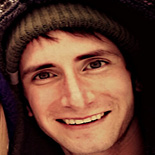 My primary duties at the Food Bank are maintaining and organizing the large supply of donations that we receive from various local businesses and individuals. I also coordinate with the rest of the Food Bank staff and volunteers to ensure they are able to perform their duties in a safe and efficient manner.
Hobbies: Painting, folfing (frisbee golf), gardening, and hiking.
Previous work experience: Garden supply store, recycling center, produce clerk.
Education: BA in Environmental Studies with a focus on sustainable food systems, and a minor in psychology.
History: I have lived in Helena, Missoula, and Bozeman. I think each community is great and has something unique to offer!