The Learning Garden at Story Mill Community Park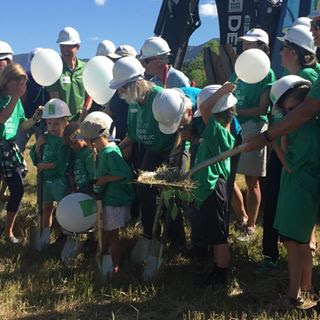 In 2017, GVFB piloted a Learning Garden Program with a VISTA and Big Sky Youth Empowerment.  This was to serve as a model for the development of the Learning Garden. The Garden is a going to be a community gathering space and educational hub in Bozeman's largest city park. The mission is to cultivate an environment of community-driven education, agricultural stewardship, environmental awareness, and food sovereignty.  Our vision is to create a healthier, more resilient, food-secure community in which all of the members are empowered and have the means to nourish themselves.
Currently, Mattie Griswold is serving as our VISTA for 2018. She is paired with a Student Counselor from MSU's Human Development Clinic, together they are engaging 4 youth, 12 hours a week, learning about best planting practices, sustainability, nutrition, and even volunteering with Summer Lunch.
Next summer, we will add an Intern from MSU's Sustainable Food Program to help manage our gardens as well as the newly created Learning Garden at Story Mill Community Park.  If you want to get your hands dirty and make a difference contact, Bri at bcronin@thehrdc.org or Mattie at gvfbvista@thehrdc.org