MT Emergency Rental Assistance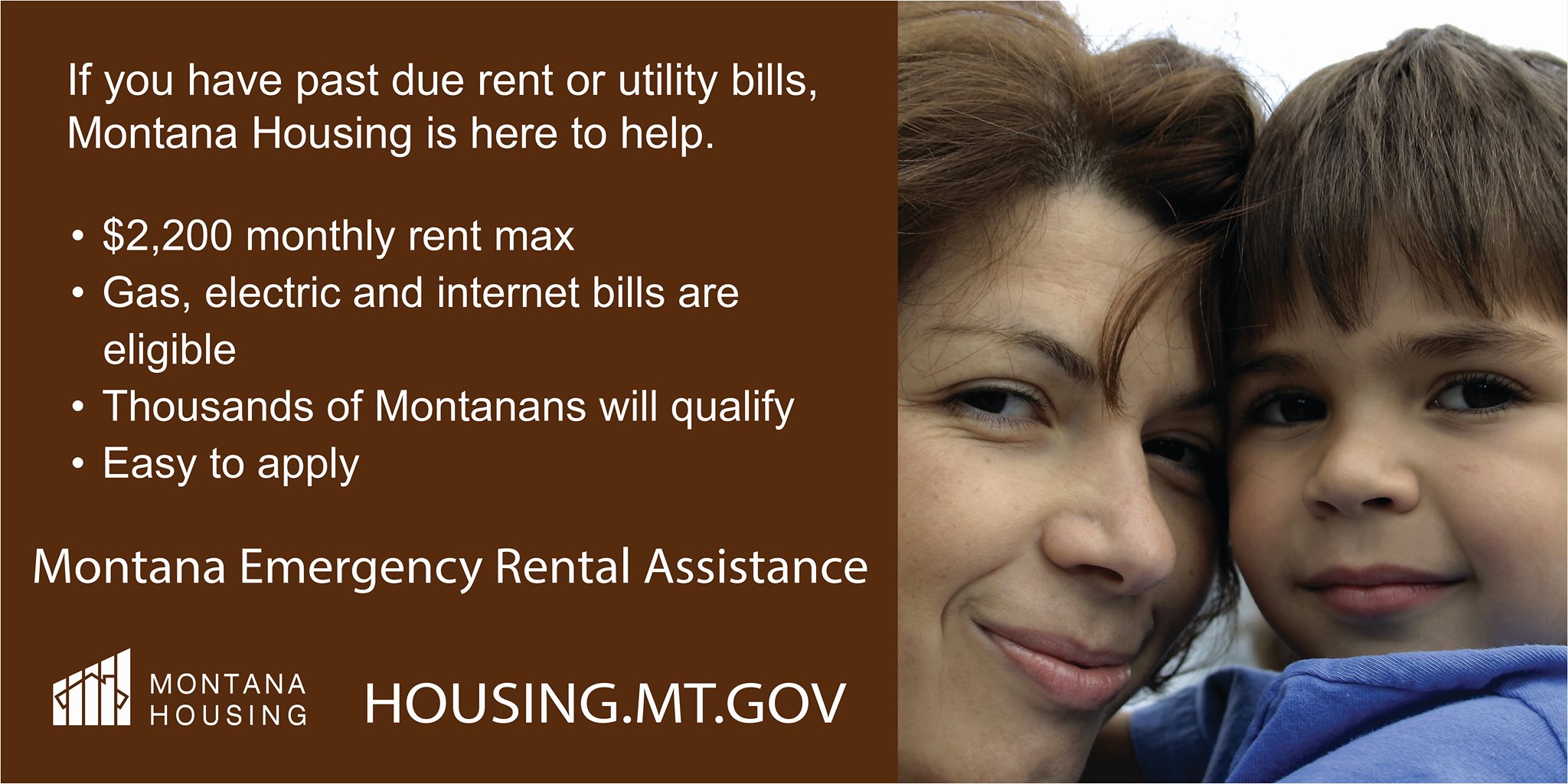 The Montana Emergency Rental Assistance program is now available for Montanans who have lost household income as a direct or indirect result of the COVID-19 pandemic and are at risk of housing instability. 
Renters can receive a monthly maximum of $2,200 for past due and future rent payments, up to $300 for past due and future utilities including gas and electric, and $50 per month for internet. Households can receive assistance for rent and utility bills dating back to April 1, 2020. 
To apply or learn more click on the button below!