Local Produce = Healthy Food
At Gallatin Valley Food Bank, we believe that everyone should have access to healthy food. Learn about the different ways that GVFB is not only working to increase food security, but to increase access to healthy, locally grown foods.
Grow-A-Row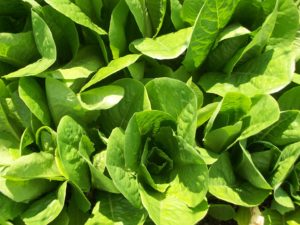 Fresh produce is an essential component of a healthy diet but is not always accessible to someone on a tight budget. Grow-A-Row is an excellent opportunity to bridge community, build relationships, and provide our customers with fresh, local produce. With the start of the growing season, we're looking for gardeners to donate some of their garden produce to the food bank. By choosing to Grow-A-Row for the food bank, your effort ensures that the under-served in our community have access to high-quality produce
Produce Preparation and Distribution
Please wash or rinse any excessive dirt from the produce.
Donation Times
Our warehouse is open from 8 am-5 pm Monday-Friday. Donations can be accepted anytime during those hours.  There is no need to call ahead.
GVFB Gardens
Did you know Gallatin Valley Food Bank has gardens of our own? We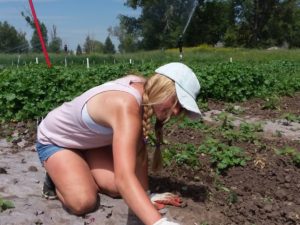 always need help maintaining them. Whether you have garden experience or not, there are many ways for you to get involved. Volunteer opportunities include weeding, watering, planting, harvesting from April through October. To view garden volunteer opportunities click HERE.
Learning Garden
The Learning Garden is the latest addition to meet GVFB's mission and to expand educational gardening opportunities in our community. We have committed to developing and managing a quarter-acre space in the new Story Mill Community Park. In anticipation of the park's completion in summer 2019, GVFB utilized two years of AmeriCorps VISTA  to develop partnerships and pilot programming. The Learning Garden is an educational hub that offers opportunities to learn gardening skills, self-reliance, nutrition, land stewardship, and to gain new pathways to food security.  Learn more HERE.
For more information call us at 586.7600