Buy Your Thanksgiving Pie Today!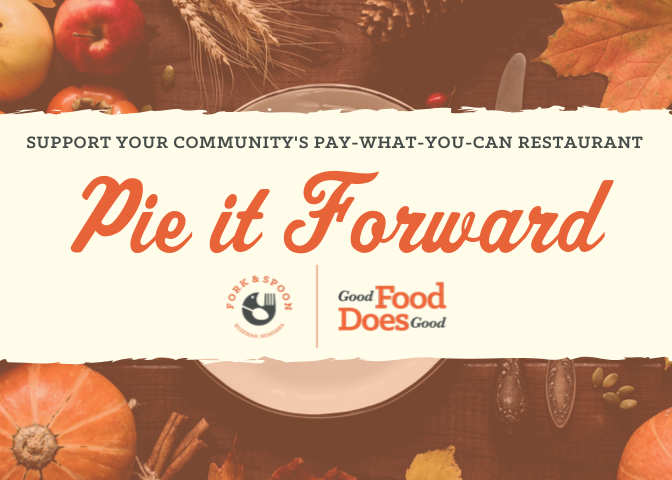 When you order your Thanksgiving pie from Fork & Spoon, you are supporting our pay-what-you-can dinner service. Your purchase helps ensure that everyone in your community gets to eat – on Thanksgiving and the whole year through.
Choose from pumpkin, pecan, and apple – or even get a few of each. Pies are $26 each and will be available for pickup on Monday, November 23 through Wednesday, November 25.  Pies are 9″ and will serve six at your holiday table.
**Choose your TICKET based on the day and time you are available to pick up your pies.
If you don't need a pie (but really – who DOESN'T need a pie?) and still want to support Fork & Spoon, please consider making a donation. And tell your pie-loving friends to get in their orders!
Thank you to Gallatin College Culinary Arts for their incredible partnership on this project!